Product: MAC Mineralize Blush in Love Joy
Rating: The Godfather
Price: $27.00
Shop It: M.A.C. Online, In MAC Stores
So, according to The District, Spring has been cancelled due to budget cuts and we've vaulted right into summer. With summer comes…SUN. Uh, yeah – revolutionary, I know. I've only recently realized that you should shift your makeup look based on the season (florals? for spring? groundbreaking.) so with that being said I swung into MAC and made some bad decisions.
But actually, it was the BEST decision because I got some beautiful goodies to add to my usually Sephora-stocked bag and this baby is just the bee's knees. Cruising into MAC an artist very helpfully (…do they work on commission?) helped me to a chair to test out some summer looks including new foundation, bronzer, powder and this BLUSH. Now, let's chat about it.
The Beauty:
The lovely thing about dropping $27.00 on a piece of makeup means you get what you pay for. And boy, does MAC deliver. Their mineralizing blush is super pigmented (meaning they are so very densely colored and you only need a LITTLE for it to last a long time). So keep that in mind when you start to apply it. I like to grab juuuust a pinch on my MAC 116 Blush Brush. That brush looks like this: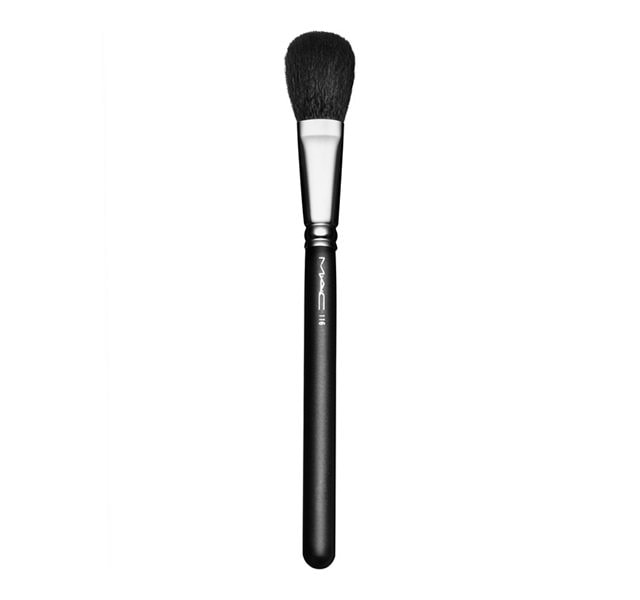 It's perfectly suited for this blush (and their bronzer, to be reviewed at a later date). Just get a littleeee bit of product on there then dust along the apples of your cheeks and sweep up towards your hairline a bit. Don't clown yourself. Since it is so perfectly created, if you get too much on there, you risk looking like a very tan clown. The color is more a dusty rose with a darker tan too it so it goes well with your summer flush.
The Beast:
Betch, you serious? Have you been listening? NOTHING. I love this, it's flawless, we're getting married – please leave your address to receive your save the date.
---
Like what you see? Subscribe so you don't miss one product or bizarre rant!
Direct To Your Box